Alwar is one of the oldest cities in Rajasthan. The city is technically the most recent Rajput kingdom. The Pandavas, the powerful Mahabharata heroes, spent the final three years of their 13-year exile here, which is also known as Matasya Desh.
1500 BC marks the beginning of the city of Alwar's journey and its origins. It is tucked away in the lush slopes of the Aravalli range and is home to beautiful palaces and forts from a bygone era. The deep valleys and extensive forest cover of the hills serve as havens for a variety of wildlife, including the Bengal tiger and golden jackal, as well as birds like the grey partridge and white-throated kingfisher. Alwar is a traveller's dream because of its grandeur and exquisite architecture, as well as the tranquil lakes, opulent hunting lodges, and lush jungles, experience an unrivalled socio-cultural backdrop while you stay at our Resort in Sariska.
Places to visit in Alwar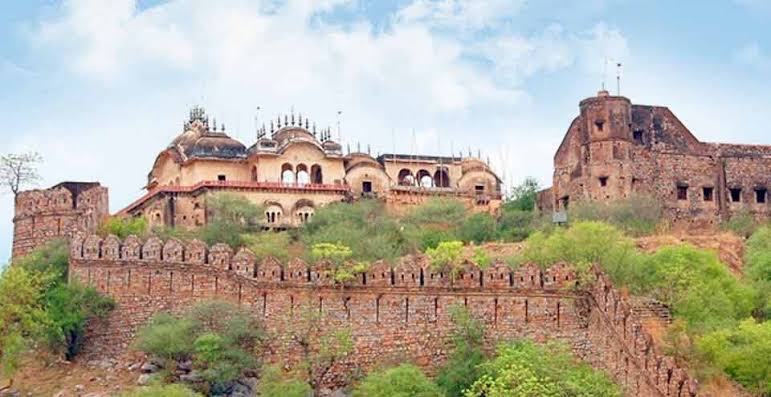 Bala Quila
A massive building perched atop a hill, the Bala Qila (young fort) was constructed using the remains of a mud fort from the tenth century. The fort consists of robust fortifications, lovely marble columns, and exquisitely latticed balconies. Six gates can be used to enter Bala Qila: Jai Pol, Suraj Pol, Laxman Pol, Chand Pol, Krishan Pol, and Andheri Gate.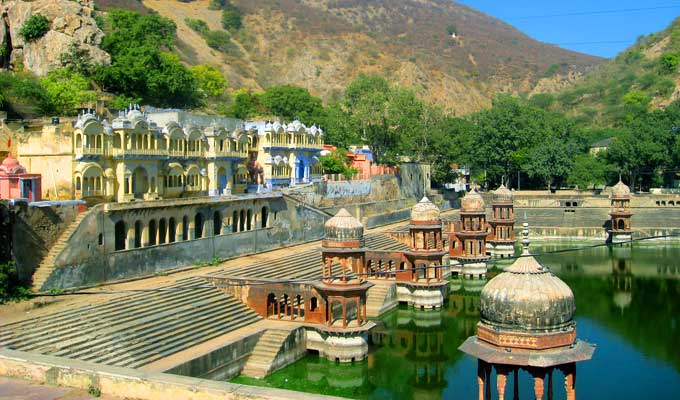 Alwar City Palace
An outstanding fusion of Rajputana and Islamic architectural traditions. The elegant marble pavilions in the palace's center courtyard, which are supported by lotus flower bases, are its most notable feature. The District Collectorate has been established in the former Maharaja's palace. Government institutions are currently housed in its great halls and chambers.
Government Museum
Anyone interested in learning more about the extravagant life led by the Maharajas of Alwar must visit the Palace Museum. You may find here rare manuscripts, including one that depicts the life of Emperor Babur, paintings and miniatures from Ragamala, and even historical swords that were originally owned by Muhammad Ghori, Emperor Akbar, and Aurangzeb.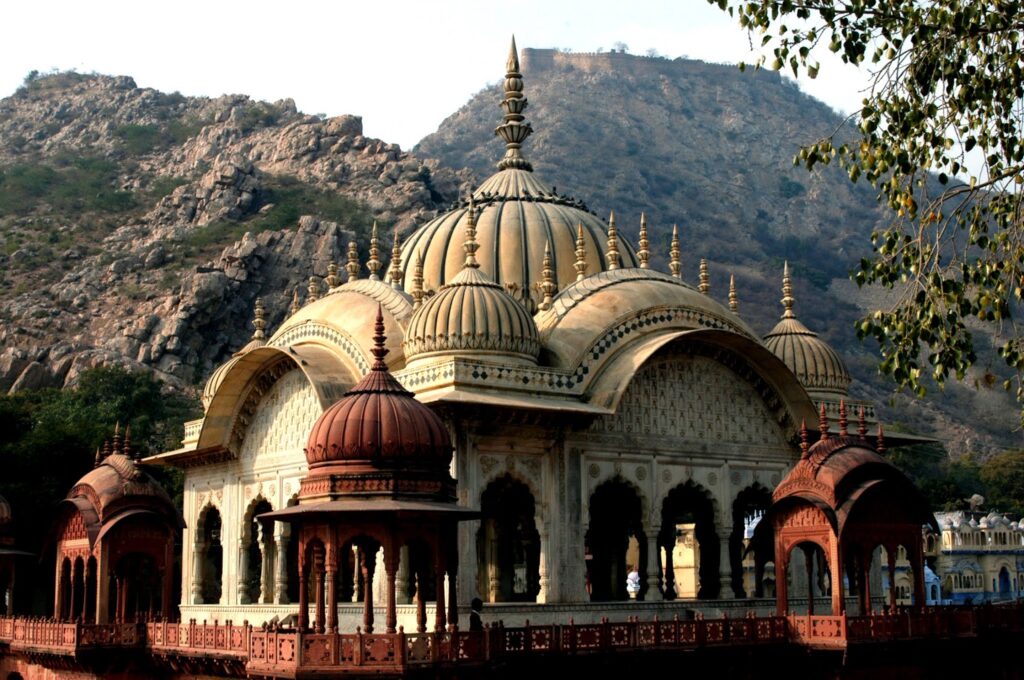 Moosi Maharani Chhatri
This memorial was constructed in honor of Maharaja Bakhtawar Singh and his queen, Rani Moosi, and it features Indo-Islamic architectural elements. Marble makes up the higher portion, which has columned pavilions and domed arches, while red sandstone pillars make up the lower area. The memorial is thought to be among the best of its kind.
Silliserh Lake
This serene lake is 15 kilometers southwest of Alwar and is surrounded by forested hills. It has lovely cenotaphs on its banks. Here, Maharaja Vinay Singh built a hunting lodge in 1845 for his wife, Shila. It is a tourist cottage today.
Talvrakash
This magical location, where pilgrims take hot spring baths, is accessible from the Sariska-Alwar route. It has a distinctive atmosphere because of the wandering langurs and scattered temple bells. It is renowned for being the location where Mandav Rishi sought atonement.
Neemrana Baori
Nearby to the fort palace is the Neemrana Baori. It is an architectural wonder that resembles a fortification more than a step well. The absence of carvings in the building may be due to its construction at a later date, following the more architectural eras of prior centuries. However, the building still exudes every quality of a magnificent structure. Before they had to descend steps to reach the deep water source, there used to be colonnaded apertures at ground level. Of course, the lower steps or levels were usually submerged in water. The Neemrana Baori is essentially a window into the intricate architectural details of the past, and gazing at it will leave you completely speechless.