Sariska, one of Alwar's most well-liked attractions, provides an exhilarating escape from the urban jungle. The area is fascinating and a fantastic location for all nature lovers or adrenaline seekers thanks to its lush green landscapes, beautiful forts, old temples, and rich wildlife, to name a few secrets.
Ancient holy shrines like the Hanuman Temple, Neelkantha Mahadeva Temple, Bhartrihari Nath Temple, etc., have great religious significance. Sariska National Park is one of the best sites to visit in Sariska and is ideal for all outdoor and environment enthusiasts. It is the perfect location to investigate the wilderness, especially the renowned Bengal Tigers.
Bhangarh Fort and Kesroli Hill Fort are only a few of the area's heritage treasures that add more stars to Sariska's appeal among the many other things to see there. Your journey to Sariska will undoubtedly be memorable, especially while you stay at our resort in Sariska.
Popular places to visit Sariska
1. Sariska National Park
Sariska National Park, one of the most well-liked destinations in Sariska for nature and wildlife enthusiasts, is home to a variety of wild creatures, including Bengal tigers, Indian leopards, jackals, hyenas, deer, monkeys, wild boars, and rarest birds.
It had previously served as a hunting station for royal families during the king's reigns, but in 1971 it was transformed into a tiger reserve. This is Rajasthan's most luxuriant National Park, covering an area of 800 square kilometres, and is rich in a variety of flora and animals. You can also participate in Jeep Safari or Canter Safari nearby to look closely at the wilderness.
2. The Sariska Palace

The Sariska Palace, built in 1892, is a magnificent example of royal grandeur and architecture. Maharaja Sawai Jai built it as a hunting lodge, but it is now a five-star heritage hotel.
You would undoubtedly fall in love with the palace's captivating views and its majestically dense background. One of the magnificent places to visit in Sariska, it offers opulent hospitality, well-appointed accommodations, a swimming pool, a gift store, evening cultural presentations, breathtaking scenery, and a chance to completely unwind.
3. Siliserh Lake

The quaint Siliserh Lake, which was built in 1845, is one of Sariska's most lovely destinations for spending time with your loved ones while taking in the breathtaking scenery. Over seven kilometres long, the lake is a marvel of human engineering.
It is a significant water supply source for nearby communities in Alwar and an extraordinary feat of engineering. Families also go to the lake to unwind and refresh themselves while enjoying boating and other water sports. Visitors are charmed by a magical attraction with its lush meadows and gorgeous Aravalli mountain in the background.
4. Bhangarh Fort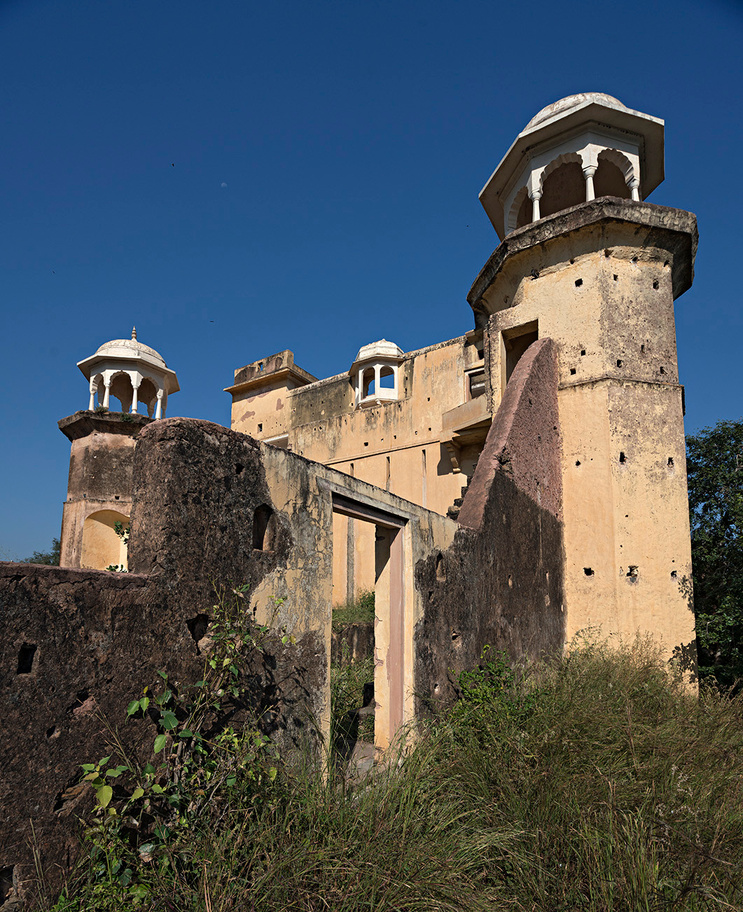 The Bhangarh Fort is a masterpiece of Moghul construction and is infamous for being the most haunted location in all of India. This fort, which Madho Singh built in 1631 and is a piece of Rajasthani heritage, is thought to be cursed by a black sorcerer.
It is one of Sariska's most intriguing tourist attractions and the top choice for thrill seekers. As admission is forbidden at night, one can only visit the fort's ruins after sunrise and before dusk. There are still several reports of paranormal activity from this area, giving it a well-deserved reputation as a must-see location for thrill seekers.
5. Neelkantha Mahadeva Temple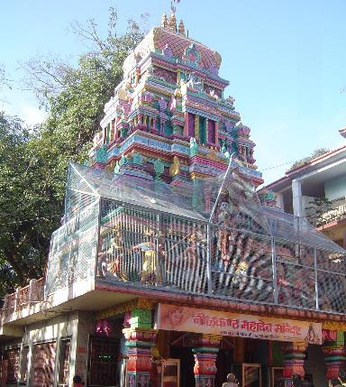 Neelkantha Mahadeva Temple, a historical marvel, honours the NeelKanth avatar of Lord Shiva and is located in Rajgarh Tehsil of Alwar. It is one of the most important religious sights to witness in Sariska among devotees of Lord Shiva.
Even though the majority of the temple complex is now in ruins, the section that is still standing is what draws all history buffs here. Given that the walls of the temple are covered in exquisite carvings, its architecture is somewhat reminiscent of Khajuraho temples. Hindu worshipers travel to this temple to pray at the Shivlinga found there and find some peace from the hectic world.
6. Stargate Observatory
Sariska is the ideal location to view magnificent nebulae clusters, planets, galaxies, comets, or other sky attractions because it is blessed with divine beauty and clear skies the majority of the time. In order to venture into Astrotourism, the opulent Aamod Resorts located in this majestic location have joined with Stargate.
It has welcomed guests to attend a magical star party at the well-stocked observatory it has opened on its expansive grounds. Along with amazing visuals, the Stargate Observatory (Alwar) also teaches you about comic book folklore. For true astronomers and space enthusiasts, a trip here is a necessity that will undoubtedly leave them with priceless memories.
7. Kesroli Hill Fort
Ramparts, turrets, and arched verandahs are among the architectural elements of the Kesroli Hill Fort, which is perched atop the Hornstone Breccia rock. The Yaduvanshi Rajputs built this magnificent fort in the fourteenth century, and the Neemrana Hotels group now owns it.
One of the oldest heritage hotels in India, it has been restored and transformed into an opulent boutique hotel. The hotel is renowned for its regal magnificence, traditional decor mixed with modern amenities, and its presentation of an outstanding example of amazing Rajputana architecture. One of the best spots to visit close to Sariska Tiger Reserve to awaken your senses in the midst of the classic ambiance is undoubtedly this one.
8. The Kankwari Fort

This fort, which is well-known for its exquisite Rajasthani architecture and stunning surroundings, is one of the most significant historical sites in Sariska. Jai Singh, I constructed the fort, which Mughal Emperor Aurangzeb later used.
For his brother Dara Shikoh, who served a lifetime banishment at this fort, he utilised it as a place of exile. A large number of people are drawn to this location for a variety of reasons, including its lush attractiveness and expansive green meadows. Another fascinating feature of the fort is the panoramic view it offers of the forest below.
9. Hanuman Temple
Pandupol, a mythical location, is thought to be the location where the Pandavas lived during their exile when Bhima vanquished the terrifying demon Hidimbb. A giant image of Lord Hanuman is housed in the Hanuman Temple, a revered holy site for Hindus that draws pilgrims from all around India.
Other notable features of this scenic location include a cascading spring, a 40-foot waterfall, and lush landscapes both inside and outside the temple complex. This makes the temple highly valued and impressive. Various species of monkeys, who are thought to be Lord Hanuman's reincarnations and are fed by followers, can also be seen here.
10. Bhartrihari Nath Temple
This is one of the most popular destinations to visit close to Sariska Tiger Reserve and is dedicated to Yogi Bhartrihari Nath, a king-turned-saint. It is a reputedly ancient Hindu pilgrimage that is well-known for its magnificent white marble architecture, picturesque surroundings, and gushing waterfalls.
Wide galleries, carved shikhara, and mandaps, among other Rajasthani architectural features, contribute to the building's grace and appeal. Every year, hundreds of followers of Lord Shiva pour into the temple, especially during the month of Bhadrapada, when a fair is held. According to the beliefs, the temple is extremely sacred and has granted the requests of many.